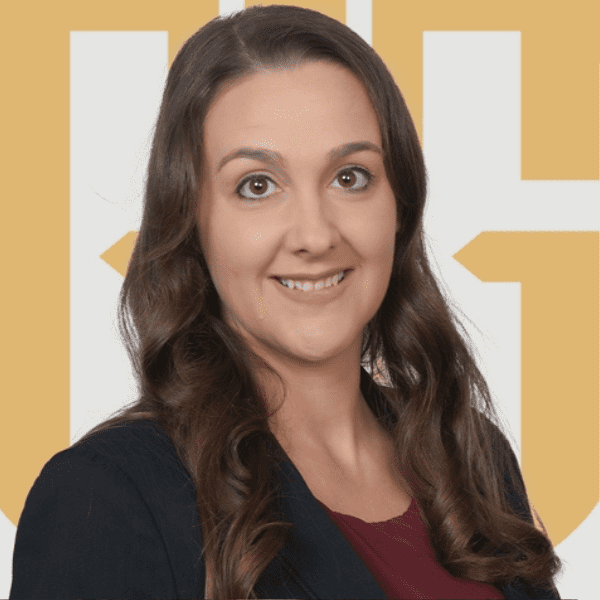 Ashley Harris is an Associate at Guardian Litigation Group with over 6 years of experience in Estate Planning and Post-Death Administration, as well as Luxury and Complex Asset Transactions. Ashley also has experience in litigation, where she handled discovery, attending hearings, and drafted briefs and motion papers.

After completing a Bachelor's degree in Aviation Management from Purdue University, Ashley earned a Juris Doctor (J.D.) from Seton Hall University School of Law. Initially admitted to the State Bars of both New York and New Jersey, Ashley's legal career began as a Law Clerk at the Superior Court of New Jersey in Newark, where she researched issues and wrote memoranda and draft decisions to aid the judge in handling an extensive motion and trial calendar.

Today, Ashley's practice focuses on estate planning for estates of all sizes, business entity formation and structuring, asset transfer and transactions, all with an eye towards tax efficiency. Where possible, Ashley prefers to work alongside a client's other professional advisors to ensure coherent, consistent strategies.

Ashley is committed to working with each client to find the solution that best suits their needs, after consideration of all the factors and careful review and explanation of the options. This approach ensures each client is making an educated and informed decision about their own legal issues.

Outside of work, Ashley enjoys baking, instrumental music, and spending time with her family. Ashley can be reached on LinkedIn at www.linkedin.com/in/ashley-harris-7479a25b.
It helps to have a team that isn't afraid to be creative and think outside the box to generate results for our clients.
Guardian was established on the tenants of honesty, integrity, and trust. We ensure that these enduring principles manifest in every aspect of our service.
It gives us purpose to know that every case we take on has a marked impact on the future of our clients and their families.