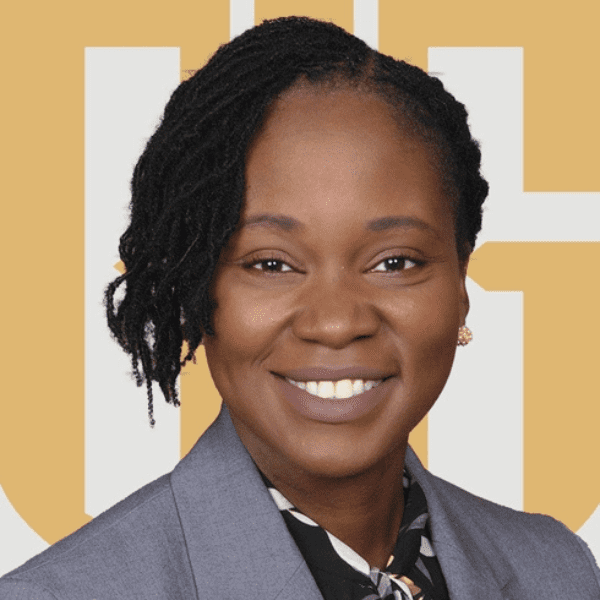 Senior Associate Attorney
Attorney, Joanne Desile, is an Associate Attorney with Guardian Litigation Group, LLP. She is a Florida native, and has resided in Orlando, Florida for many years. Attorney Desile attended Everest University in Orlando, Florida, where she majored and obtained her Bachelor's of Science Degree in Paralegal Studies. Continuing with her dream and wish to pursue a career in the law, Attorney Desile attended law school at The Florida Agricultural & Mechanical University (FAMU) College of Law, in Orlando, Florida.

Attorney Desile began her legal career as an Assistant State Attorney, where she passionately represented the State of Florida and served many victims of crime. As an Assistant State Attorney, she gained litigation experience by handling multiple jury and bench trials both as lead counsel and as co-counsel. Attorney Desile left the State, but still continued to service the community as a Staff Attorney for a Legal Aid Organization. At legal aid, Attorney Desile helped victims of domestic violence get through difficult divorce and paternity matters by representing them in mediation and in trial.

Whether she is handling a criminal case or a civil case, Attorney Desile has a passion for helping others when faced with legal issues that have life changing consequences. She is currently licensed to practice law in Florida and Georgia.
It helps to have a team that isn't afraid to be creative and think outside the box to generate results for our clients.
Guardian was established on the tenants of honesty, integrity, and trust. We ensure that these enduring principles manifest in every aspect of our service.
It gives us purpose to know that every case we take on has a marked impact on the future of our clients and their families.