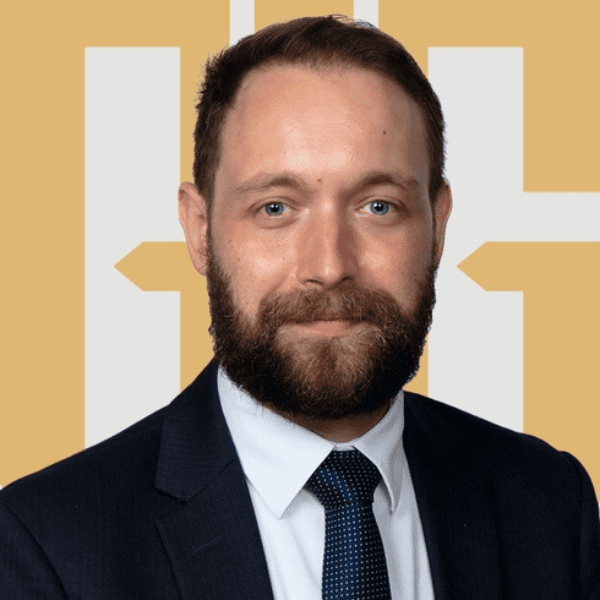 Born and raised in Ireland, Paul John Ryan started practicing law in New York in 2017. He spent the first few years of his legal career working in the area of defense litigation gaining valuable experience as a litigator via deposition practice, motion practice and negotiations of settlements. This work provided a solid basis and understanding of the practice and procedures involved with litigation in New York. Paul also provided pro bono legal services for New York Legal aid, advising New Yorkers on a variety of issues from landlord tenant disputes to social security benefits issues, and also Brooklyn Legal aid with immigration matters.

In 2019, while working as a litigator with a New York firm, Paul sat the North Carolina Bar exam and was subsequently admitted to practice law in North Carolina. In the same year, Paul and his family relocated to Charlotte, NC, where he currently resides.

His experience with litigating multi-million dollar lawsuits in New York dealing with a wide variety of litigants and the various untoward approaches utilized by some Law Firms has enabled him to quickly identify the key elements of a lawsuit and "cut to the chase" with regard to settlement negotiations.

Paul joined Guardian in the summer of 2020 and was drawn to the firm's practice area advocating for debtors' rights. He approaches each case with a goal of achieving the best outcome for the client by building a solid rapport with the opposing counsel and presenting the client's position in a sincere and clear-cut manner.

Paul resides in Charlotte, North Carolina, with his wife and three-year-old son. When not advocating for clients and litigating in North Carolina and New York, he enjoys performing music (Paul spent six years in New York as a musician prior to becoming an attorney!), playing hurling with Charlotte GAA (hurling is an ancient Irish sport that has a Charlotte team!), running, and spending weekends with his family at beautiful Lake Wylie.
It helps to have a team that isn't afraid to be creative and think outside the box to generate results for our clients.
Guardian was established on the tenants of honesty, integrity, and trust. We ensure that these enduring principles manifest in every aspect of our service.
It gives us purpose to know that every case we take on has a marked impact on the future of our clients and their families.