Vanessa is a Client Advocate for Guardian Litigation Group, LLP, having joined the firm in 2021. Prior to her current role on the Guardian team, Vanessa held customer service roles with notable retail corporations and has since accumulated over four years of experience in the debt resolution industry.

In her role as a Client Advocate, Vanessa is responsible for overseeing litigation accounts and skillfully negotiating the best possible outcomes on behalf of her clients. Her professional track record is distinguished by her unwavering reliability and strong work ethic, coupled with a deep commitment and attentiveness to resolving each client's file to a high standard.

Vanessa's passion for helping others extends beyond her professional life and is evident in her personal endeavors. She is an individual who is dedicated to making a meaningful impact and is motivated by her desire to contribute to the betterment of others.

In her spare time she enjoys spending quality time with her family, traveling to new places, attending music concerts and live comedy shows.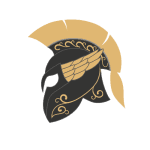 It helps to have a team that isn't afraid to be creative and think outside the box to generate results for our clients.
Guardian was established on the tenants of honesty, integrity, and trust. We ensure that these enduring principles manifest in every aspect of our service.
It gives us purpose to know that every case we take on has a marked impact on the future of our clients and their families.